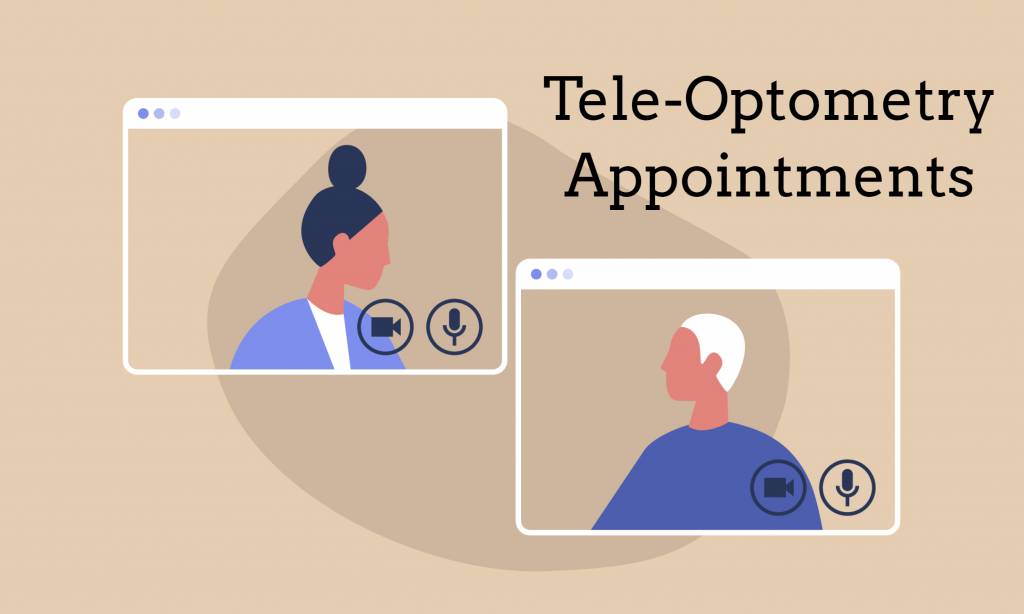 Tele-Optometry Appointments
Tele-Optometry appointments are now available because of the new safety measures instilled due to Covid-19.
What is a Tele-Optometry Appointment? 
Tele-Optometry is a virtual service that is a safe alternative that connects you with one of our optometrist's so that they may help you with any symptoms that need immediate attention. Within the appointment, the doctor will be able to screen your symptoms and advise you on the next steps required. These virtual meetings eliminate any risk associated with close contact and allows you to see a doctor in a prompt and beneficial way. These appointments are not covered by OHIP and there is a fee of $73.00.
We are offering three different methods of communication for these appointments, which the patient can choose accordingly. The doctor may ask for pictures to be sent to our email if needed for screening.  

phone call

email

Zoom video call
How Do I Book an Appointment?
You can call our office to set up an appointment at 905-389-4201. When you call in, a staff member will ask you questions about your symptoms that will help determine whether you would benefit from a routine eye exam or if your situation is an urgent matter. If you require urgent assistance, you will be added onto the doctor's Tele-optometry schedule. We will then take payment over the phone with either a Visa or Mastercard. The doctor will contact you before the end of the day to have the meeting. 
What if I Don't Feel Comfortable Meeting Virtually?
We understand that most patients would prefer to be seen in person but with Covid-19, we have had to put strict safety measures in place to avoid high-traffic in the office, along with eliminating any close proximity between the patient and doctor/staff. If you refuse a Tele-Optometry appointment, we suggest that you book an appointment with your family doctor or go directly to the ER.