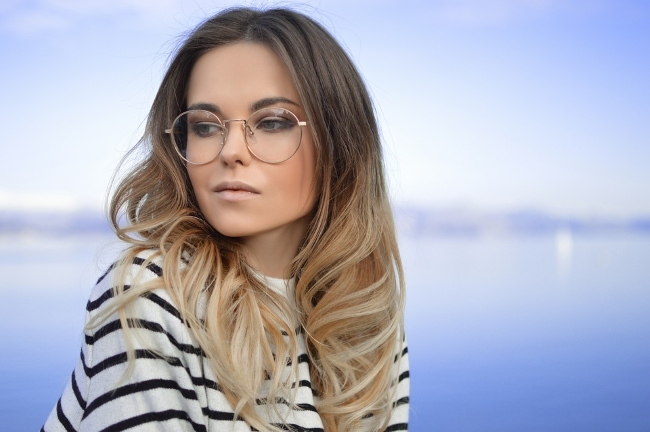 Best Glasses and Frames for My Style 
If you require eyewear to help with your vision needs, you shouldn't have to compromise on your personal style or lifestyle choices to be able to see clearly. By shopping at Mountain Eye Care, you can find the best glasses and frames that fit your style. With great deals on designer brands, we can help you find the perfect pair of glasses that suit you! Keep reading as we discuss just some of the styles that we offer that can fit your personal expression and day to day living.
Business Boss
Conservatively shaped glasses and frames will be your best bet in portraying a calm and confident persona at work. Oval, rectangle, and almond-shaped frames in neutral colours are an excellent classic design choice, perfect to pair with that power suit or sophisticated look you're trying to pull off for your next big business endeavor.
Fashion-Forward
For eyewear that makes a statement look for frames in modern shapes, with loud designs. Larger sized glasses are the latest style to hit the industry, or should we say to reappear in the industry, as the vintage and retro look is back and bigger than ever. Look for mod designs straight out of a 60s catalogue, or cat-eye frames that make even the simplest of outfits feel fashion-forward.
Non-Stop Moving
For busy parents and individuals who are always on the go, consider frames that offer high functionality but with a flair. Oval and rectangle frames provide a comfortable shape that stays on your head, while a pop of colour or metal or jewelry accents adds an eye-catching interest.
Screen-Time Strain
For those who look at a computer screen, smart phone, or TV much of the day for business or pleasure, consider glasses with blue light filtering lenses This type of lens reduces the effects of blue light on the eyes, creating less strain and fatigue. Choose frames that suit your style and equip them with these specialized lenses for comfortable and productive days in front of your screen.
Sport-Specific
Individuals that enjoy partaking in sports and outdoor activities should look towards sport-specific eyewear that offers the wearer a comfortable fit that is durably made and able to withstand impact.
With these pointers in mind, why not stop by Mountain Eye Care? We can help you find the best glasses and frames that reflect your style!
Please click here to find our contact information online, and fill out our contact form to learn more about our services and products today.