If you are looking for a quick and convenient way to get online contact lenses in Hamilton, then you should consider using our website at Mountain Eye Care today! Purchasing contact lenses from our store and website is not only a very quick process, but it is also very convenient, and a good portion of our valued clients choose to go this route when they are looking for online contact lenses in Hamilton. Our customers can come into our store at time of the day during our regular business hours to pick up their Acuvue Moist or Acuvue Oasys contact lenses. Also, our customers have the option to stay in the comfort of their own home, or at their office, and order their online contact lenses in Hamilton from our website to be delivered to wherever they are. Mountain Eye Care carries all of the major contact lense brands like Acuvue, Proclear, and Air Optix to name a few. Mountain Eye Care is a proud Canadian company, and has been in business for over 40 years, and we take pride in being able to provide Hamilton residents with some of the most affordable online contact lenses in Hamilton. If you are in need of contact lenses to help improve your vision, we recommend that you choose Mountain Eye Care for online contact lenses in Hamilton.
We offer Hamilton residents a massive variety of different brands of contact lenses, and our customers can pick up their lenses from our location when it is convenient for them, or order them online to be delivered.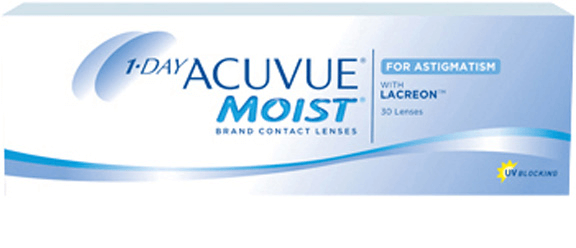 Acuvue Oasys Contact Lenses:
Acuvue Oasys contact lenses feature next generation Hydraclear Plus Technology that can keep your eyes comfortable all day long, even through tough surroundings that can make your eyes tired and feel dry.
Acuvue Moist Contact Lenses:
Acuvue Moist contact lenses include the convenience of no solutions, no lens cases, and no hassles. These types of contact lenses gives you exceptional comfort from the moment you put them on, to the moment you toss them out at the end of the day. This is because the Acuvue Moist contact lenses are the only disposable lenses that include the exclusive Lacreon Technology.
These are just a few types of the online contact lenses in Hamilton that we carry at Mountain Eye Care, and all of our contact lenses are available to be ordered online and delivered, or picked up in store. If you would like more information about online contact lenses in Hamilton at Mountain Eye Care, please feel free to continue browsing through our website, or you can contact us via phone or email for further inquiries.