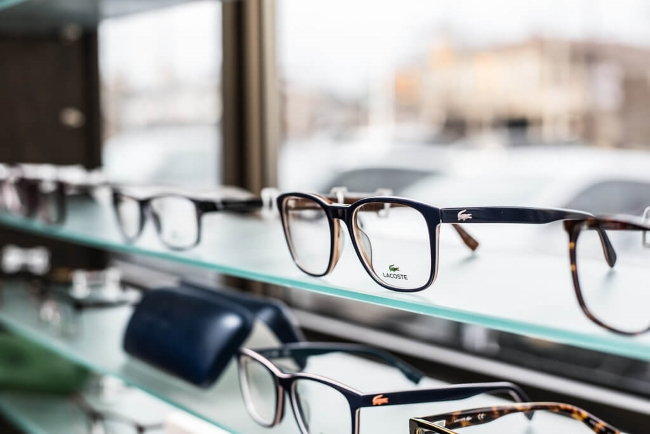 Designer Brand Eyeglasses in Hamilton
In recent years, Canada has seen a considerable rise in the number of people who need corrective eyewear to achieve clear vision. For this reason, glasses are becoming a widely popular form of personal expression, as individuals use their newly acquired eyewear as functioning style accessories and a representation of their uniqueness. At Mountain Eye Care, we offer a wide range of designer brand eyeglasses in Hamilton. Keep reading below as we take a look at just some of the popular brands we carry in our extensive inventory of high-quality glasses and frames.
Lacoste
First known for their high-end apparel, Lacoste has since grown into a worldwide phenomenon, as people jostle for the chance to get their hands on items created by this timeless designer. When it comes to their line of glasses, Lacoste frames offer wearers a sporty look, using bright colours and vibrant designs to produce an unconventional, yet highly desirable, chic style.
Michael Kors
This brand has become a household name that many recognize as a top-of-the-line fashion designer. Classy and sophisticated, Michael Kors glasses are a great way to show off your fashion-forward style. The Kors line offers a wide range of beautifully shaped frames, each possessing a style as unique as you are!
Hackett
Looking for refined elegance in your next pair of glasses? Hackett frames are perfect for those looking for a modern take on timeless designs. Simple and clean characteristics don't equate to boring, as these frames offer a subtle, yet definitive style that radiates class. Wear these out, and people will see you cutting a fine figure.
Fendi
Exceptional craftsmanship and a style all its own, Fendi brings daring and bold design choices to the eyewear industry straight from Italy. They promote more than a brand, it's almost a way of life, with high-end tastes and lavish products fit for those who enjoy the finer things in life.
Shop Today
Listed above are just some of the designer brand eyeglasses in Hamilton that we offer here at Mountain Eye Care. To browse our extensive inventory of the most popular name brand frames and glasses in the industry, stop our facility today, and you could end up getting glasses as unique as you are!
Please click here to find our contact information online, and inquire further about our quality products, at prices you'll love.