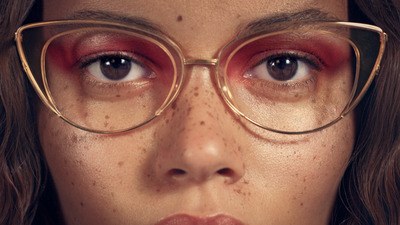 Find Trendy Eyewear for the Summer
It wasn't that long ago that many people were filled with dread when they found out they needed glasses. But now, with so many stunning designs and name brand products available in the vision-aid industry, more and more are looking to their glasses to express their personal style and flair. If you are looking to find trendy eyewear for the summer, then consider visiting us at Mountain Eye Care to acquire a pair that speaks to you! To learn more about what we can offer you, please read on below.
Glasses and Frames
If you are looking for new glasses and frames in time for the summer, it is essential to keep in mind your personal preferences and style, as well as your lifestyle and day to day schedule, when shopping for the perfect pair. Are you always active, so you need frames that will stay on your head or do you enjoy your downtime in front of a screen? These are all important facts that you should think about when trying on different pairs at our local facility.
Stay fashionably relevant, and acquire a quality pair of glasses all at once, when you visit us at Mountain Eye Care, as we bring the best brands straight to the Hamilton area. With a wide selection of name brand products on offer at our facility, you can easily find a pair that matches your needs perfectly! Whether you are looking for frames that offer a unique flair, a bold design, or you want glasses that offer a more subtle and sleek look, we have you covered!
Sunglasses
Maybe you are in need of quality sunglasses instead, or you are looking to fit your prescription to a pair of sunglasses? We carry an extensive inventory of name brand sunglasses too, with the services to fit prescriptions in your chosen pair as well! We carry quality sunglasses from brands such as Ray-Ban, Michael Kors, Kate Spade, Rebel, Fysh, Lacoste, Carerra, Guess, Fendi, Marc Jacobs, Liberty Sport, and many more.
Visit Us Today
Find trendy eyewear for the summer, and check out our extensive inventory of quality glasses, frames, and sunglasses at Mountain Eye Care today. We are conveniently located at 535 Upper Wellington Street, servicing Hamilton residents and beyond!
Please feel free to continue to browse our website, or click here to find our contact information online, and learn more about our quality services and products today.