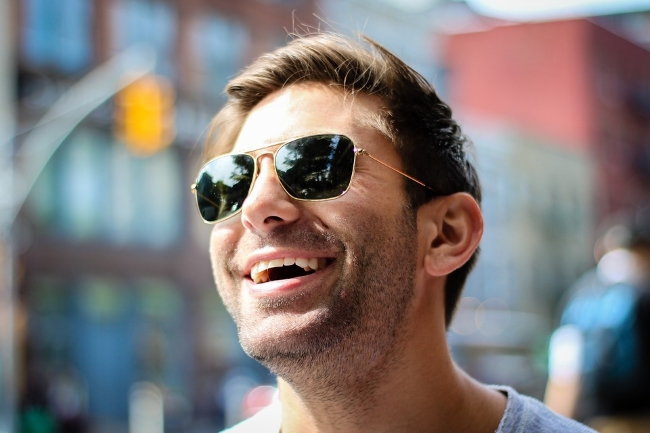 How to Get Prescription Sunglasses In Hamilton
Thanks to modern developments in the eye care industry, it is now easier than ever to have your required vision prescription strength placed into a pair of name brand sunglasses. No need to compromise on glasses, and wear contact lenses to be able to see through sunglasses effectively. Instead, work with us at Mountain Eye Care, and we can combine the two to create the perfect pair that works for your vision-related needs! So how do you get prescription sunglasses in Hamilton, you may ask? Well, keep reading as we go through our efficient and easy process below!
Choose Your Designer Brand
Whether you had your eye on a specific pair of quality sunglasses for a while, or you are unsure what exactly you want in your new pair, our inventory spans a wide range of designer brands to cover all of your needs. We offer a wide range of frames, so one of our knowledgeable representatives can help you find a pair that works for your face shape and lifestyle needs.
Our facility currently has excellent deals, covering the most popular brands on the market today, including sunglasses from Ray-Ban, Michael Kors, Kate Spade, Rebel, Fysh, Lacoste, Guess, and many more. But remember, choosing frames that poses a greater lens height provide the greatest protection for your eyes against harmful UV rays.
Let Us Know Your Prescription Strength
If you already know your required prescription strength, just provide us with a copy, and we can fit the required lens into your newly picked out pair of sunglasses. If you are unsure what your eyes require, our qualified optometrists would be happy to perform an in-depth eye exam to find out precisely what prescription strength your eyes need. We can place bifocal and progressive lens inside your new sunglasses as well, covering a wide range of vision needs.
We'll do The Rest
Once you have picked out your favourite pair of sunglasses from our extensive inventory of name brand products, and we know your prescription strength and lens requirements, we can get to work!  Once our services are completed, we will provide you with the perfect pair of sunglasses that cover all of your vision-related needs, becoming a stylistic, yet functioning, staple for everyday use.
With the above information in mind, it is easy to see how you can get prescription sunglasses in the Hamilton area. Stop by Mountain Eye Care today to obtain sunglasses that will work for you this summer.
Please click here to find our contact information online to schedule an appointment today, or talk to one of our friendly and knowledgeable representatives about our services.