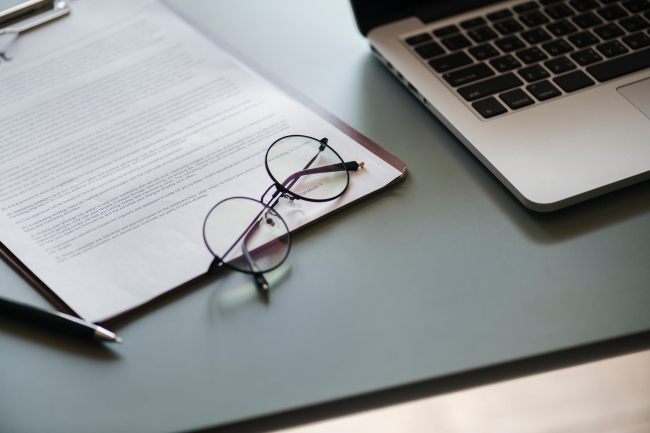 How To Make An Eye Exam Appointment
Have your eyes been bothering you recently, leaving you with painful headaches, blurry vision, or trouble focusing on near or far objects? If so, then an eye exam could help you gain the care and vision aid you may need to see more clearly. Are you wondering exactly how to make an eye exam appointment here at Mountain Eye Care? We make it as easy and straightforward as possible. Learn how to schedule your needed exam today, and obtain all the quality care and high-end products you and your eyes could need!
Optical Lab and Store
Our facility houses an optical lab and store, making it easy to obtain an eye exam, receive a prescription, and purchase a new pair of glasses, contact lenses, or sunglasses, all without leaving the building. Our five licensed Optometrists are highly knowledgeable and well experienced in providing comprehensive eye exams and quality customer care.
We pride ourselves on our personalized services, as we spend as much time as needed with each and every one of our patients to make sure they are 100 percent comfortable and satisfied with their newly acquired prescription strength and glasses and/or contacts. Our primary objective is to make sure our clients leave the store feeling as if they have never had a better pair of glasses then they do now!
Hours Of Operation
Our facility offers extended opening hours to provide you with the time needed to acquire professional and comprehensive vision-related services. We are open on Mondays and Fridays, from 9 AM to 5 PM, and Tuesday to Thursday from 8 AM to 8 PM. We are even open on Saturdays from 9 AM to 1 PM to aid those in their search for the perfect eyewear who might not otherwise be able to make it in on the weekdays.
Schedule Yours Today
If you are wondering how to make an eye exam appointment this spring, then a phone call, email, or a visit to us here at Mountain Eye Care can make it happen! Book your appointment today by calling (905) 389-4201, or click here to fill out our contact form, selecting the doctor you would like to see and what you are looking to have done, and we will get back to you promptly! It is as easy as that, so come on down today and let us help you with all of your eye care needs.