Sunglasses in Hamilton
Are you looking to purchase sunglasses in the Hamilton area? Are you looking for great deals on name brand frames? How about interacting with some of the industries most experienced and professional optometrists and vision specialists? Then it sounds like Mountain Eye Care is the right place for you! We take great pride in providing our Hamilton customers with all the latest sunglass trends. By having some of our professionals attend the latest Optical and Eyewear conferences across North America, we continuously are in tune with the ever-changing industry as well as what is in-style.
Make an appointment with Mountain Eye Care today!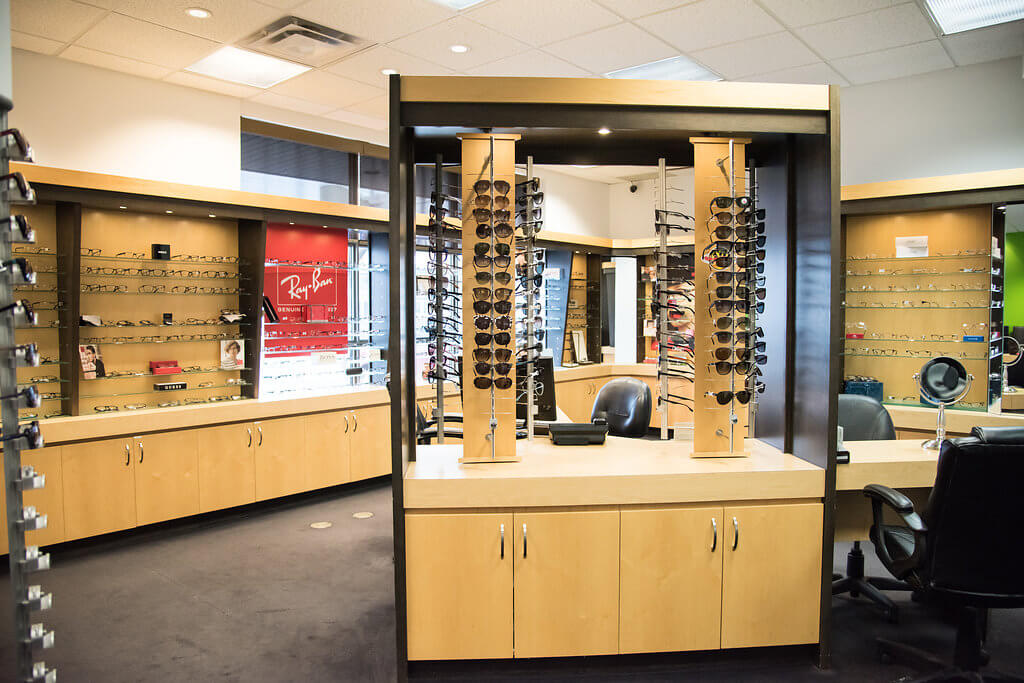 If you are in the market for a new pair of sunglasses in Hamilton, ask us about our 50% off second pair promotion!
Sunglasses are a key tool to preventing the early onset of cataracts and the development of macular degeneration, both of which can impair your vision and decrease quality of life. Here are some reasons why you should be vigilant with wearing your sunglasses this summer:
Shield your eyelids:
Sunglasses are normally bigger than a lot of regular eyeglass frames; they shield your eyelids and the sensitive skin around your eye sockets from harmful UV rays.
They help prevent eye strain:
Ever go to the beach and forget your sunglasses? Uncomfortable to say the least, right? Prevent all that eye strain, tearing, fatigue, and headaches by throwing on a quality pair of suns before you leave the house.
Get prescription lenses:
For those of us who don't wear contacts, or whose transition lenses don't work in the car, prescription sunglasses are a beautiful thing. Get clear vision and eye protection from the sun with sunglasses in Hamilton from Mountain Eye Care.
Our brands at Mountain Eye Care…
Fashion trends change from year to year in the city of Hamilton. Regardless of price or brand name, your eyewear should represent who you are an individual person who is unique, distinctive, and characteristic. Some of the brands that we carry at Mountain Eye Care include: RayBan, Mexx, Michael Kors, Kate Spade, Hugo Boss, Rebel, Fysh, Lacoste, Carerra, Guess, Fendi, Marc Jacobs, Liberty Sport, and much more!
For more information about how you can get the best quality sunglasses in Hamilton at the best price points, please feel free to continue browsing through our Mountain Eye Care website. Click here to find our contact information and to fill out our contact form.