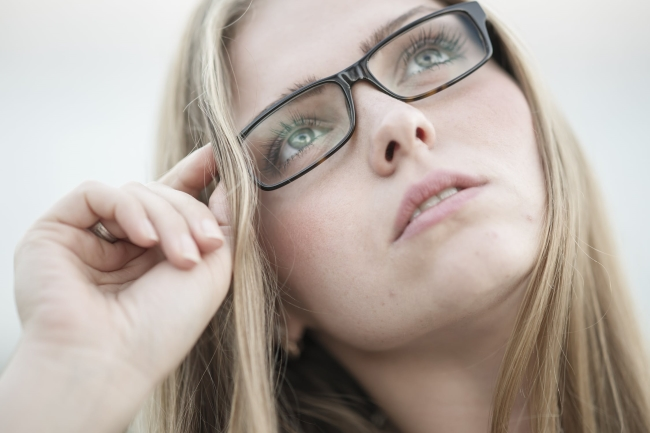 Quality Eyewear For Me
If you are wondering where you can obtain quality eyewear just for you, then you're in luck!  Whether you require a new pair of glasses or frames, contact lenses, or eyewear specific to your individual needs, Mountain Eye Care and our wide range of products have you covered. Read through this article to learn more about our extensive inventory today.
Contact Lenses
Purchasing well-made contact lenses can be quick and easy. If you have a copy of your prescription, you can drop by our facility and pick up what you need or order them online and have them delivered straight to your home for added convenience. We carry the best contact lens brands on the market, including Acuvue, Proclear, Air Optix, and more so you can find a pair that are right for you!
Glasses and Frames
When searching for a new pair of glasses, it is essential to look for frames that fit well, make you feel good, and that work for your eyes. When checking out our extensive collection of products, keep in mind your face shape, skin tone, lifestyle, and personal preferences to aid you in your search for finding the perfect eyewear, that fit your style, and works with your daily routine.
Multifocal Lenses
Our extensive collection of contact lenses and glasses and frames are all accessible with multifocal options. Whether you are looking for progressive lenses, bifocals or trifocals, our product line has you covered. Rid yourself of multiple pairs of glasses, and obtain the perfect set today.
Children's Products
Looking for glasses for your child but are unsure where to start? Our quality eyewear line has something for everyone, as we now offer Miraflex glasses, perfect for younger patients. These Italian-made frames provide flexible and safe eyewear, without the use of metal parts. The brand's products are BPA free, rubber free, latex free, hypo-allergenic & anti-bacterial, making them an excellent fit for kids! With dozens of colours, models and sizes there are countless product combinations that will have your child excited to wear glasses!
Find What You Want
Some of our most popular products come from designer brands such as Ray-Ban, Fendi, Hugo Boss, Michael Kors, Guess, Kate Spade, Hackett, BCBG and many more. To experience our extensive inventory of quality eyewear just for you, a visit to Mountain Eye Care is all you need!
Located at 535 Upper Wellington Street in Hamilton, our facility is well equipped to cover all of your eyewear needs this spring season. If you would like to inquire about a specific product or brand you had in mind, then please click here to find our contact information online, and we would be happy to help.