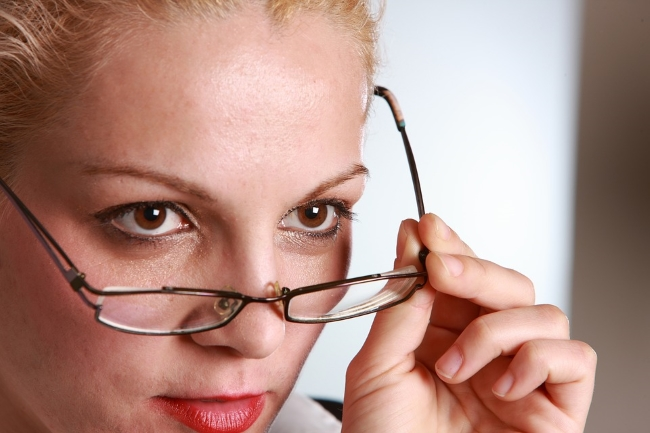 What Does A Glasses Fitting In Hamilton Involve
If you notice your vision failing, whether the things around you look blurry or ill-defined, you have difficulty seeing at night, or your eyes have a difficult time adjusting from dark to light, and you frequently develop headaches, you could require prescription eyewear. At Mountain Eye Care, we offer attentive customer care from our whole team, from an eye exam to a glasses fitting that will provide you with the perfect pair of glasses for your needs. So what does a glasses fitting in Hamilton involve? Why not keep reading to find out our process below!
Prescription Strength
The first step to acquiring glasses that work for you is finding out the prescription strength your eyes need to see clearly. Our highly qualified and skilled optometrists can perform an eye exam at our facility that will take an in-depth look at the state of your eyes and your vision issues. Once completed, they will have gathered the required information to decide precisely what prescription strength will help your eyes see well. Now is the time to search for frames that can be fitted with your new lens strength requirements.
Designer Brands
With great offers on our extensive inventory of name brand products, our facility has something for everyone, at a price you'll love! Guess, Ray Ban, Lacoste, Michael Kors, Hugo Boss, Fendi, and Hackett are just a few of the most popular brands on the market, waiting for you to try on at our facility!
Personal Requirements
Taking into account your individual needs, and the lifestyle you lead is essential to narrowing down our vast selection of glasses and frames. What shape and style do you feel most represents you? Are you highly active on a day to day basis, or do you spend much of your time in front of a screen? These are all critical questions to ask yourself when choosing glasses that work for you. Provide these answers to our knowledgeable representatives, and they can help you with the process to find a pair that speaks to you!
So what does a glasses fitting in Hamilton involve? Why not book a glasses fitting at Mountain Eye Care for a step by step process that will provide you with a new pair of perfectly fitting glasses that work for your vision needs and lifestyle requirements.
Please click here to find our contact information online to schedule an appointment today, or talk to one of our friendly and knowledgeable representatives about our services for more information.