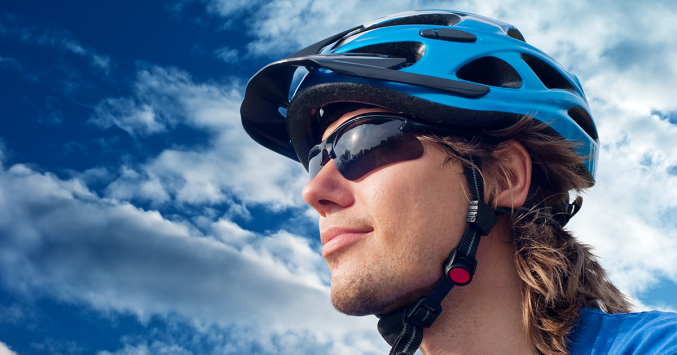 What is the best eye wear for active people in Hamilton?
Many people struggle to find the right kind of glasses to suit their active lifestyle. These are individuals with an inclination to sports or just anybody with a motor lifestyle. If you like running but your glasses keep falling off, here's a solution for you. We at Mountain Eye Care want to make it easier for you to find practical eye wear for your active lifestyle in Hamilton. So, what is the best eye wear for active people? Let's find out!
Go for scratch-resistant protection and impact-resistant options
If you spend a lot of time playing ball games with your friends, you may already know that your eyeglasses are vulnerable to scratch and shatter. That is why you need lenses made of soft plastics like polycarbonate that can absorb impact without fracturing. Regular glasses are fragile so impact is going to cause it to crack or completely shatter. Glasses with polycarbonate lenses are flexible but at the same time, it contains a coating that makes it hard and sturdy.
Polycarbonate lenses are also thin and light which is perfect for when you run. It offers protection from ultraviolet rays.
What about the frames?
Aside from a number of considerations when it comes to choosing lenses, you should also think about what kind of frames can suit your active lifestyle. Frames are responsible for holding your lenses so you need it to be in the right shape and of the best quality. These are very important factors to achieve comfort and style. Opt for frames with subtle nose pads that will hold your glasses in place. Temples with inward curves will perfectly fit any face shape. With a comfortable grip, it will reduce the chances of the glasses falling off which is perfect if you're a person that moves a lot.
Wearing glasses could be restricting if you choose the wrong pair. Here at Mountain Eye Care, we have a wide collection of glasses that can cater to your active lifestyle. For a very affordable price, you can get the frames of your choosing and we can add your prescription to the lenses. Now you will be able to see clearly, move with ease, and walk with style!
If you are looking for the best eye wear for active people in Hamilton, then Mountain Eye Care is the place for you! Let our team get you fitted with eye wear that match your active lifestyle. Click here to find our contact information, schedule an appointment, or to speak with a representative.